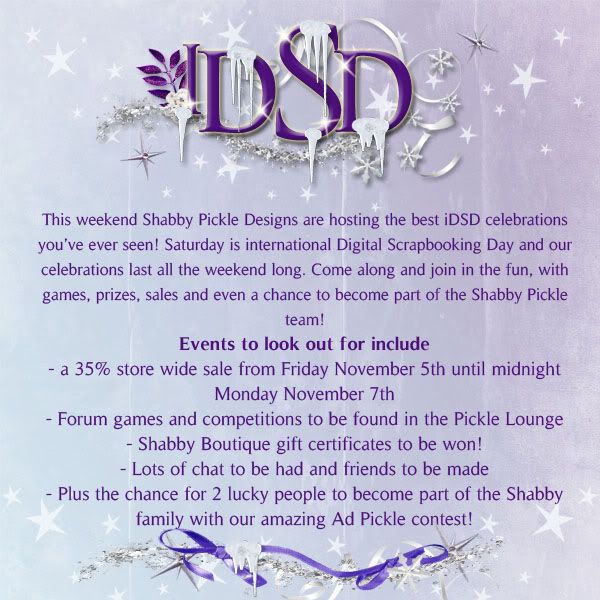 Thank you for joining Shabby Pickles Blog Train, I hope you are enjoying the ride and have picked up some gorgeous freebies!! I also hope you love my freebie just as much, here is the link to grab my mini kit
download here
.
I used some vector elements from Chris Spooner.
Now it is time for this train to continue it's journey, the next stop is : Seni Designs's Blog
Happy travelling CHOO CHOO!

And when
you have all your freebies why not head over to Shabby Pickles forum where there are games, chances to win gift certificate to our store, lots of chat and mostly tons of fun and not forgetting SPD is having a 35% sale STOREWIDE!!!! See you there!
Here is the list of all who participate in this blogtrain.